UPDATE: I am not booking sessions until July 2021. I am also a full-time special education teacher--which keeps me VERY busy. I look forward to connecting with you when the weather is warmer, and COVID is (hopefully) less of an issue.
Newborn Photographer | Cottage Grove & Eugene, Oregon
Lifestyle Newborn

You've heard it countless times, "they grow up so fast!"; and they do! You want to capture these moments and the intense amount of love you have for your new addition, and preserve them in time. I take a lifestyle approach to my newborn sessions, which means that my photos will capture all the newness of your baby in the most beautiful and natural way possible. Newborn sessions are done in the comfort of your own home, and I'll come at a time that is most convenient for you and baby. I will capture all the details of your sweet babe: tiny toes, tiny fingers, cute button nose, and ALL the love you have for your baby. After our newborn session, you'll be left with gorgeous images of your newest addition, along with their closest family members. I offer my clients gorgeous heirloom keepsakes that will be adored for generations to come. Please fill out the form below to set up your newborn session; and ask me about my grow with me baby plan!

Fresh 48

I offer Fresh 48 sessions to families who want the first moments of their babies life documented in a beautiful and natural way that they will treasure forever. These sessions are held within the first 24-48 hours after your newest addition has made their entrance into the world. I take a documentary approach to these sessions, to capture all the love and excitement that fills the room. Please get in touch with me several weeks before your baby's due date to ensure I can accommodate. These sessions are typically local to the Lane County area (Mckenzie Willamette Hospital, Sacred-Heart-Riverbend, Home-births, or birthing centers in Cottage Grove, Eugene, Creswell, or Springfield, Oregon.

**When bundled with a lifestyle newborn or maternity session, you'll receive a $50 discount on your Fresh 48 session.**
When to Schedule
Newborn sessions are typically scheduled for when baby is between 4 and 14 days old, when they are sleepiest and extra curly. The best time to schedule your newborn session is several weeks before your baby arrives, as I only accommodate a limited number of sessions each week. We will schedule your session tentatively for around baby's due date; please make sure to contact me as soon as possible if your baby comes early. If your sweet babe has already been born, please reach out to me right away and I will try my best to accommodate.

**Please note: My newborn sessions are as natural as possible, which means that I do not pose baby in unnatural or unsafe positions, and I also keep the use of props to a minimum. I take the safety of your delicate newborn seriously, which is why I have taken countless courses on newborn safety, and hold a current infant and child CPR/First Aid certification. If you prefer a more posed style of newborn photography, I would be happy to make a recommendation.**
I am located in Cottage Grove, Oregon, and I also serve families in Eugene, Creswell, Springfield, Junction City, Harrisburg and beyond to photograph in-home newborn photos.
Investment
Fresh 48 sessions begin at $325, and in-home sessions begin at $450. Please contact me for a complete price list by filling out the form below, or send me an email [email protected].

Heidi Rakas is an award winning newborn photographer, and was named one of the best newborn photographers in Eugene, Oregon. Heidi photographs lifestyle newborn sessions all over Oregon, in Eugene, Cottage Grove, Creswell, Springfield, Salem, and beyond. Heidi Rakas Photography is a veteran-owned business.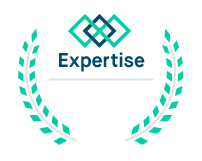 Best Newborn
Photographers in
Eugene
2018