UPDATE: I am not booking sessions until July 2021 or later. I am also a full-time special education teacher--which keeps me VERY busy. I look forward to connecting with you when the weather is warmer, and COVID is (hopefully) less of an issue.

Maternity Photographer | Cottage Grove & Eugene, Oregon
Congratulations on your pregnancy, you're going to have a baby! This is one of the most special times of your life, and I would love to help you document it in a way that makes you feel gorgeous. Professional portraits are so important during this wonderful time, and they are a perfect way to start documenting the stages of your little one's life. After our maternity session, you'll be left with images that radiate your maternal beauty and the love you have for your baby. Your maternity images will be shared and adored for generations to come. I am based in Cottage Grove, and photograph maternity sessions all over Oregon, in Eugene, Springfield, Creswell, Salem, Roseburg, and beyond.
When to Schedule

Session Details

Maternity sessions are typically scheduled for when mom is between 28 and 36 weeks pregnant, so it is best to schedule sometime around your 20 week ultrasound. If you've passed this window of time, please reach out to me as soon as possible and I will try my best to accommodate.

Most maternity sessions are scheduled during the golden hour, which is about an hour and a half before sunset. During this time, the lighting is most flattering, and will help to illuminate your beauty for the photos.

I customize each session to fit the desires and needs of my clients. I have a growing collection of maternity dresses that clients may use for their session. During the booking process, you'll receive a questionnaire that will guide you through wardrobe, locations, and the overall feel you want for your photos--so that your photos will turn out exactly how you envision them.

Maternity sessions take place at your desired location, and I serve clients in Cottage Grove, Eugene, Springfield, Oregon and beyond. I would be thrilled to photograph at one of your preferred locations, or I have plenty of location suggestions to meet your aesthetic preferences.
Investment
Maternity collections begin at $325. Please fill out the form below if you'd like more information, or send an email to [email protected].
If you're ready to book, click Book Now.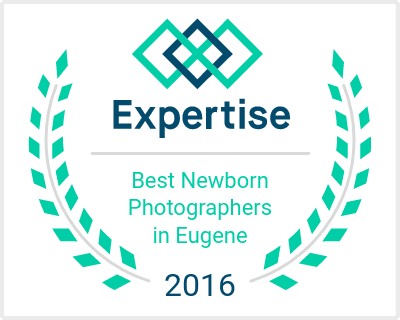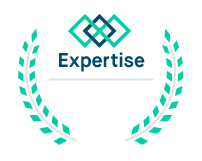 Best Newborn
Photographers in
Eugene
2018
**Heidi Rakas Photography was named one of the best newborn photographers in Eugene, Oregon**
Heidi Rakas is a maternity photographer based in Cottage Grove, Oregon. Heidi photographs sessions all over Oregon, in Eugene, Creswell, Salem, Roseburg, Springfield, and beyond. Heidi Rakas Photography is a veteran-owned small business.